B.C. Northern Leopard Frogs are Here!
The Edmonton Valley Zoo, in partnership with the Calgary Zoo and Vancouver Aquarium, are members of the British Columbia Northern Leopard Frog Recovery Team, a project with the purpose of increasing population numbers in the wild of this endangered species through a captive breeding program. Currently, the only surviving population of this frog is found in Creston Valley, B.C. The recovery team has already taken steps to improve their chances of survival by reintroducing tadpoles in two other areas of the province where they once lived.
The Edmonton Valley Zoo received 22 five-month-old northern leopard frogs from the Calgary Zoo on October 31, 2019. Through the co-operative efforts of the Vancouver Aquarium, who acquired the egg mass from the wild, and the Calgary Zoo, who hatched the eggs and raised the tadpoles, the Edmonton Valley Zoo is now the proud home of 22 healthy, active juvenile frogs.
How do you Raise a Frog?
Well, first you need to create a habitat that replicates their natural conditions in the wild. Then, you need to maintain ideal conditions to ensure a clean, healthy, and safe habitat for the frogs. Next, keep careful records on each frog's progress. Thanks to the Edmonton Valley Zoo's participation in the international initiative Year of the Frog in 2008, many of our zookeepers have extensive hands-on experience breeding and caring for these precious amphibians. Currently we are home to 14 species of frogs (both on and off display) including poison dart frogs and the critically endangered mantella frog from Madagascar. Addressing the amphibian extinction crisis represents one of the greatest species conservation challenges in the history of mankind.
The juvenile frogs are housed in two large tanks, each with temperature-controlled water, floating islands with native pond vegetation such as willow and rushes, and rocks. One heat lamp is submerged to warm the tank and another hovers above to warm the rocks and provide UV light. Establishing two tanks ensures that if one population were to catch a bacterial infection, for example, the disease would be contained. Biosecurity measures are taken very seriously. Zookeepers are required to wear protective gowns to enter the quarantine area and use separate equipment for each tank. The water is aerated and tested regularly for pH as well as chemicals such as ammonia, nitrate, and nitrite.
The frogs are fed a diet of crickets and fruit flies twice a day and weighed twice a month. Each frog has unique markings, just like your fingerprints, and has its own file with information about its weight, development, health, and a photo.
Saving the B.C. Northern Leopard Frog is Possible
Zookeeper Wayne Woods has been working with the Edmonton Valley Zoo frog program since 2009, and has successfully bred and raised many frog species including poison dart frogs and mantellas, as well as other amphibian species. In 2013 he attended the Amphibian Academy at the Toledo Zoo to further his education on frog husbandry. Overseeing the Northern Leopard Frog Recovery Team project at the Edmonton Valley Zoo is close to his heart after working with many unique and critically endangered species of frogs over the past decade.
"Amphibians are undergoing the second largest mass extinction globally since the dinosaurs vanished," shares Woods. "This program for the B.C. Northern leopard frog is the Edmonton Valley Zoo's first hands-on conservation project that will benefit a local species. By increasing their population with the thousands of tadpoles we hope to produce, we have the ability to bring them back from the verge of extinction. Our work with the recovery team could literally change the course of history for this frog. That's something to feel great about."
An outdoor enclosure with a large pond and foliage will be installed for the frogs to live during the warmer months. Our conservation program will have the capacity for 250 adult frogs plus thousands of tadpoles.
Behind-the-Scenes:
Frog Breeding and Tadpole Release Timeline
This important frog conservation breeding program has the potential to reward us with thousands of northern leopard frog tadpoles which will be relocated back to B.C. Conservation projects can make a huge difference to the life of a species.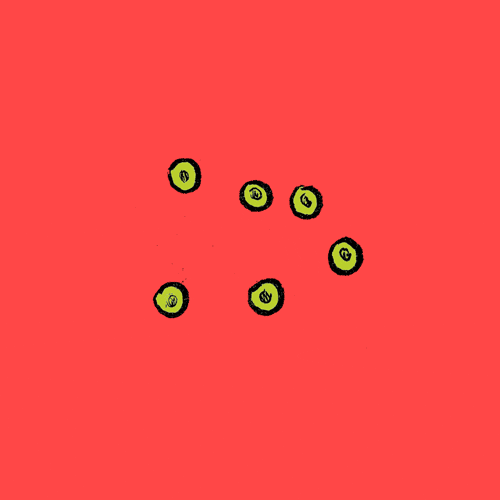 Winter 2019-2020
Juvenile frogs remain in quarantine in indoor tanks.
Spring 2020
Plans are underway for a new conservation trailer to display the frogs.
Summer 2020
Frogs will be relocated outside to an off display enclosure with a pond and vegetation.
Fall 2020
Tank water is cooled to 3°C; juvenile frogs go dormant underwater; frogs overwinter in a walk-in cooler in the conservation trailer.
March–April 2021
Slowly raise temperature to 15C; adult female and male frogs mate; females lay egg masses each with 300-6,500 eggs.
Spring–Summer 2021
Tadpoles relocated to targeted areas in B.C. by the British Columbia Northern Leopard Frog Recovery Team.
Check back often or subscribe for updates in our frog conservation series, learn how zookeepers are raising the juveniles, and when we can expect tadpoles!